We Touch Lives, Not Just Bodies
Standley Lake Massage Therapy was first established in 1982. Since then, it has served over 200,000 clients over its 32 year history. We are a medical clinic, which is the leading provided of Theraputic and Rehablitation massage services. A large number of our clients are referred to us by local Doctors and Medical providers seeking pain management and injury recovery for their patients. We have 12 therapists on staff -- all highly credentialed in their field -- offering a variety of massage styles and techniques..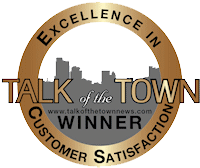 Standley Lake Massage Therapy has received the 2011, 2012 and 2013 CMUS Talk of the Town Award for Excellence in Customer Service!
Philosophy
We are focused on providing an outstanding environment for our staff and patients to thrive.
We Touch Lives Not Just Bodies.
Our Hours of Operation are: Monday - Friday 9 AM - 9 PM; Saturday 9AM - 5PM and Sunday 1 PM - 6 PM
For more information or to schedule your appointment, please Call (303) 425-7298 - We also have 24 hour messaging

Insurance billing is available with authorization
Meet Our Family